Why Choose Headlamp?
Targeted Design
Our process for designing a website begins with careful planning &
research. We'll meet with your team to discuss your needs, wants
and business goals. We'll get to know your company inside and out,
well before we do any designing. Once a strategic roadmap for the
project is completed, we can start to build our design decisions
from a solid foundation. Our goal is to create informed, targeted
designs that enhance and support your business goals.
Web Standards
Headlamp employs web-industry "best practices" for
both site design and code development. Every project
is unique, so we hand code all of our websites from
scratch. This means you get custom code that is tailored
specifically around your sites needs and requirements.
Employing web standards means your site will be relevant
and usable for years to come, even as web technologies
continue to grow and change.
Managed Content
We build all of our websites on a robust Content Management
System (usually Expression Engine). This allows our clients to publish
and edit content themselves at no cost. Our clients love being able to
keep their ongoing site maintenance costs low!
Who Is Headlamp?
Headlamp is a small, boutique web design shop based in Greenville, SC. Headlamp is led by Jeremy Jantz, who serves as art director and principal designer. Jeremy has 10+ years experience in the design industry, and has worked with large international corporations, as well as small local startups. Headlamp has an extensive network of industry professionals, and we collaborate frequently with other designers, developers and web strategists.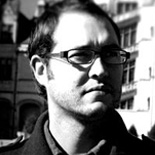 @jeremyjantz